Pediatric orthopedic specialists in Denver
Whether your child has fallen on the soccer field or has a serious, complex spine condition, an orthopedic diagnosis can bring fear and worry to your heart. The skilled pediatric orthopedists within the Rocky Mountain Pediatric Specialists' network of providers understand your concerns and are committed to helping your child have a healthy, fast recovery.
Our board-certified orthopedic pediatric surgeons and physician assistants are extensively trained in the structure and function of your child's musculoskeletal system. We work closely with you and your child as well as your primary care physician to discuss the best treatment options.
For more information on our orthopedic services for kids, please schedule an appointment with us.
Your comprehensive orthopedic team
The pediatric orthopedic specialists within OrthoONE Denver are fellowship-trained and have completed extra training in orthopedics. Through their association with Rocky Mountain Hospital for Children, these specialists have access to other experts practicing in a state-of-the-art pediatric hospital. The result is a comprehensive network of children's orthopedic services that can meet your child's needs.
Services we provide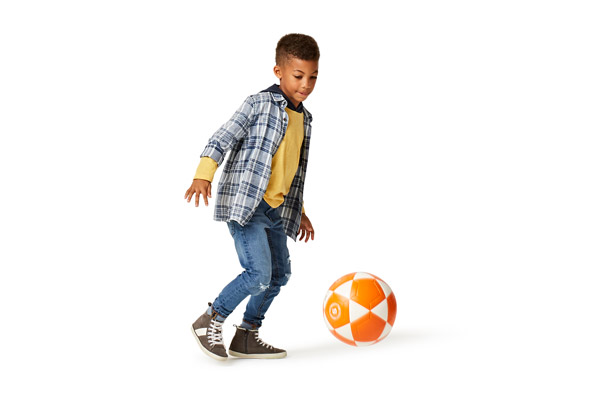 Our comprehensive program offers many services onsite, including:
Low-dose radiology exams (X-rays)
24-hour on-call coverage
Newborn hip screening, including onsite ultrasound
Second opinions
Pediatric orthopedic conditions we treat
Our specialists have a variety of non-surgical and surgical treatments for a wide range of orthopedic conditions and sports-related injuries in children and teens, including:
Head, spine and neck
Recognized as regional experts in the management of pediatric orthopedics, the specialists with our orthopedic program are trained and skilled in treating the following conditions:
Adolescent scoliosis
Scoliosis
Flatback syndrome
Kyphosis
Sagittal malalignment
Scheuermann's kyphosis
Spondylolisthesis
Spondylolysis
Spinal fractures
Spinal trauma
Spinal tumors
Torticollis
Shoulders
Some of the shoulder conditions we treat include:
Biceps tendinitis
Biceps tendon rupture
Burners and stingers
Glenoid labrum tears
Hill-Sachs lesion
Loose shoulder (multidirectional instability)
Muscle imbalance in the shoulder
Proximal humerus fracture (broken shoulder)
Rotator cuff injuries and tears
Slap tear (superior labrum from anterior to posterior tear)
Shoulder dislocations and fractures
Shoulder impingement syndrome
Shoulder separation
Snapping scapula syndrome
Subacromial bursitis
Thoracic outlet syndrome
Winged scapula
Elbows
We treat the following conditions of the elbow:
Elbow bursitis
Hyperextension injury of the elbow
Lateral epicondylitis (tennis elbow)
Medial apophysitis
Medial epicondylitis (golf elbow)
Medial ulnar collateral ligament injury
Osteochondritis dissecans of the elbow
Overuse injuries of the elbow
Radial head subluxation (nursemaid's elbow)
Radioulnar synostosis
Throwing injuries of the elbow
Triceps tendonitis
Hands/wrists
Some of the conditions of the hand and wrist we treat include:
Amniotic banding
Bifid thumb
Boutonniere deformity
Boxer's fracture
Brachydactyly
Cleft hand
Colles fractures
Condylar fractures
De Quervain's tenosynovitis
Distal radius fracture (broken wrist)
Finger dislocation
Fingertip injuries
Flexor tendon injuries
Fractures of the finger
Fractures of the hand
Ganglion cysts of the hand
Kienbock's disease
Mallet finger
Polydactyly
Pollicization
Scaphoid fractures
Syndactyly
Swan neck deformity
Thumb ulnar collateral ligament injury
Triangular fibrocartilage complex
Trigger thumb
Tears volar plate injuries
Wrist sprain
Hips
Hip conditions we treat include the following:
Avascular necrosis of the hip
Femoral fractures
Femoral-acetabular impingement
Hip bursitis
Hip dislocation
Hip dysplasia
Hip fractures
Inflammatory arthritis of the hip
Labral tears of the hip
Loose bodies in the hip
Muscle strain injuries
Pediatric femoral fractures
Perthes disease
Slipped capital femoral epiphysis
Snapping hip syndrome
Transient synovitis of the hip
Knees
Some of the knee conditions we treat are:
Anterior cruciate ligament injuries
Avascular necrosis of the knee
Bursitis of the knee
Fractures of the tibial spine
Goosefoot (pes anserine)
Kneecap (prepatellar) bursitis
Medial collateral ligament injuries
Meniscus tears
Osgood-Schlatter disease
Osteochondritis dissecans of the knee
Patella fracture (broken knee cap)
Patella tendon rupture
Patellar tendonitis (jumper's knee)
Patellar tracking disorder
Patellofemoral pain syndrome (runners knee)
Quadriceps tendon rupture
Septic arthritis of the knee
Legs/feet
Our treatment of leg and feet conditions includes:
Accessory navicular
Achilles tendon injuries
Ankle sprains - chronic
Blount disease
Bowed legs
Brachydactyly
Club foot
Fracture of the talus (lower part of the ankle joint)
Haglund's deformity (retrocalcaneal bursitis)
Hallux rigidus (stiff big toe)
High ankle sprain (syndesmosis ligament injury)
Jones fractures
Knocked knees
Lateral ankle pain fracture of the heel bone (calcaneus)
Lisfranc (midfoot) fracture-dislocation
Shin pain
Morton's neuromas
Osteochondral injuries of the talus
Peroneal tendon tears
Peroneal tendonitis
Plantar fasciitis
Polydactyly
Posterior tibial tendon dysfunction
Sesamoiditis
Shin splints
Stress fractures of the foot and ankle
Syndactyly
Tibia/fibula fractures
Toddler's fracture
Other conditions
Our specialists are also trained to treat the following conditions:
Amniotic banding
Bone infections (osteomyelitis)
Cerebral palsy
Growing pains in kids
Non-union/malunion of bones
Spina bifida
Pediatric orthopedics locations
Retrieving location data...